Statement
Stand by your principles — stand with Palestine
July 23, 2018
Socialist Alexandria Ocasio-Cortez won her campaign to become the Democratic candidate for a House seat in New York City against one of the party's most powerful leaders in Washington with a strong left-wing message on many issues, including Palestine. But she disappointed some supporters by moderating her criticisms of Israel's war on Palestine. Jews for Palestinian Right of Return has launched a petition campaign calling on Ocasio-Cortez to stand by her original position. Click here to read the petition and add your name.
SUPPORTERS OF justice around the world were heartened when Alexandria Ocasio-Cortez won the Queens Democratic congressional primaries with a grassroots campaign that included a forceful condemnation of the ongoing Israeli massacre of Palestinian Great Return March protesters in Gaza.
Now, under intense Zionist backlash, she has "walked back" her stand, saying she had not used "the right words" in calling out Israeli occupation, and endorsing Israel's "right to exist."
We fully embrace Alexandria Ocasio-Cortez' original defense of Palestinian rights, and reiterate these essential facts: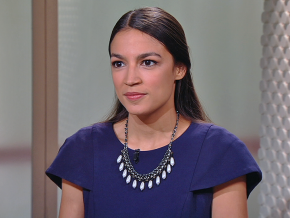 From day one, Israel has been a settler-colonial regime of occupation on stolen Palestinian land, a status it recently formalized. It has no more "right to exist" than Jim Crow or apartheid South Africa!
The Great Return March demands an end to Israel's genocidal siege on Gaza, as well as refugees' right, enshrined in UN Resolution 194, to return to homes from which they were expelled during the 1948 Nakba (Catastrophe) that created that Israeli state.
Since the Gaza protests began in March, Israel has murdered at least 146 Palestinians (including children, reporters and first responders), while wounding another 16,496. Unconscionably, this massacre is made possible by $3.8 billion a year in bipartisan U.S. military aid to Israel.
The Democratic Socialists of America (DSA), of which Alexandria Ocasio-Cortez is a member, endorses the growing movement for Boycott, Divestment and Sanctions (BDS) against apartheid Israel.
Alexandria, your campaign is only as strong as its principles. Just as you speak truth to power for Abolish ICE, Standing Rock, Black Lives Matter, and Puerto Rico, stand firm with justice for Palestine!